DETAIL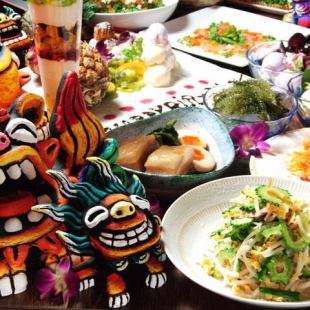 Puremoru & plum wine is also OK! Only to customers of the day banquet can also be ♪ 14 goods 5500 yen ⇒3800 yen reservation 2.5h drink Hozuke!
3800 yen
tax included
☆ 2.5h with all you can drink as long as your booking! Reasonable price Okinawa creative cuisine deals course! Okinawan food taste in the heart's content can enjoy ☆
Menu
■ small bowl
■ tea beans
■ Korikori Mimiga
■ It's Arthur winding egg
■ Tida original sea grape salad
■ Recommended today Chample ~
■ Okinawa home cooking carrots Shirishiri
■ spicy rafute and vermicelli Irichi
■ crispy Beniimo of tempura
■ Spam of tempura
■ carefully stewed Soki stew
■ Okinawa wind shrinkage "hirayachi"
■ Okinawa soba or Ryukyu Dandan noodles
■ Blue Seal ice
※ 4 persons - Available
※ day bookable
※ Friday, Saturday, the day before holidays is +500 yen - 2 hour
Coupon that can be used
Premolu & plum wine is OK!
Lunch party can also be held ♪ 2.5H drinking and drinking
14 item course 5500 yen ⇒ 3800 yen

Presentation conditions

At the time of booking

Conditions of use

4 people ~ / no tickets can be used together / on the same day available / on Friday and holidays +200 yen and 2 hour system

Expiration date

Until the end of November 2017